Elite Sheep – Dona Livestock Grand Champion Market Lamb
Elite Sheep – Dona Livestock Grand Champion Market Lamb
July 8, 2020 | News & Updates
---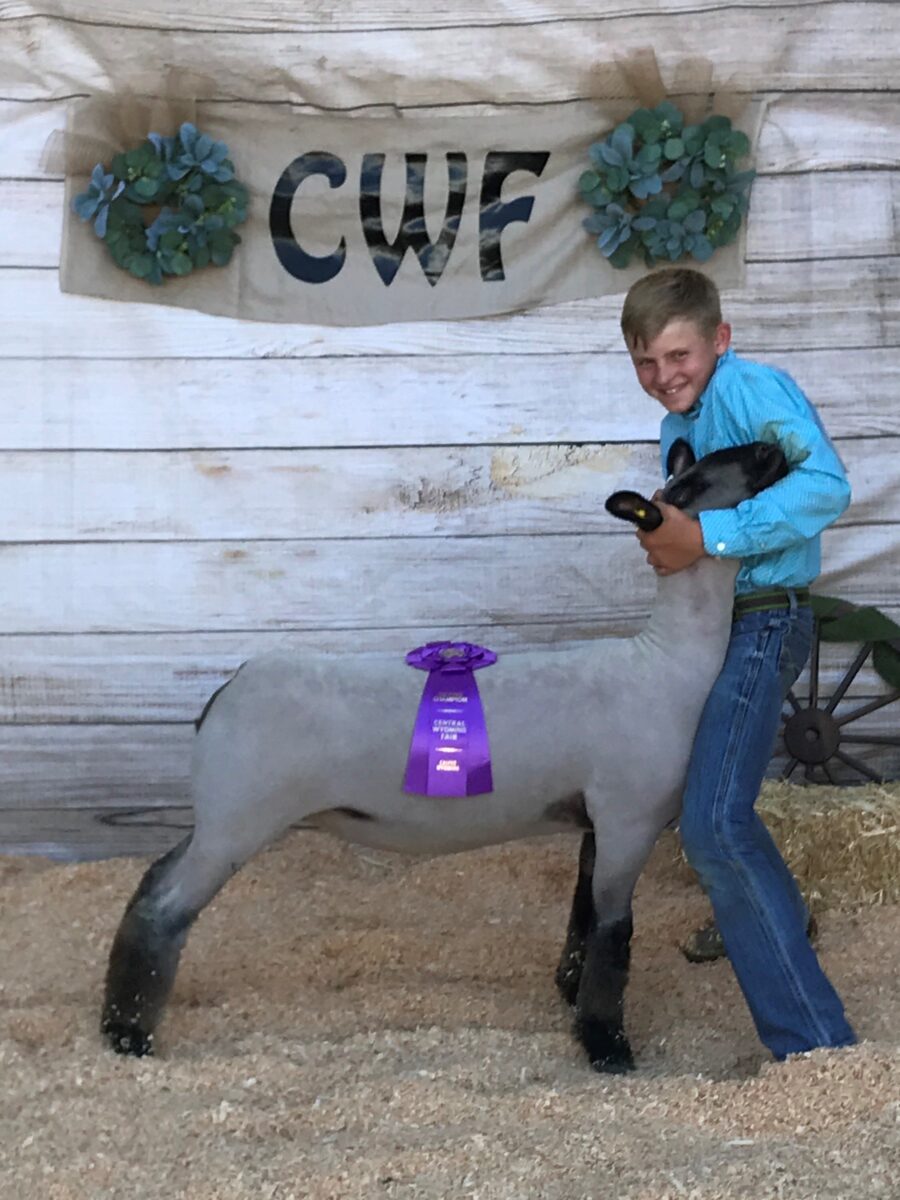 Brady Dona showed the Grand Champion Overall Market Lamb at the Central Wyoming Fair. The lamb was raised by Dona Livestock who feed Vitalix® Elite Sheep tub year-round. Dona Livestock won 5 classes in total, where there was a total of 99 lambs in the show.
Vitalix Elite Sheep – Best Sheep Tub Ever
Vitalix has been making lick tubs for over 30 years! Throughout our time the biggest focus has been our customers and their product needs. Internally along with the partnership of Dr. Joe Dona we have teamed up to create Vitalix Elite Sheep tub. Through research and execution this tub has been specifically designed to fit those sheep's needs through the course of their life.
"The coMax and MOS in the tub have made it possible for use to keep the recip ewes in our ET program and have a better body condition, both non-pregnant and pregnant, and on less feed! The Vitalix supplement is a very important part of our overall flock management program." Dr. Joe Dona. 
When looking at the need for a new sheep tub there were 5 ingredients we focused on. These ingredients will help that animal from conception to the end of their life cycle. Every ingredient in here has a specific reason and specific use for the health and happiness of that animal. Every ingredient in this tub was chosen because of its specific compound, specific reason, and specific use for the health and happiness of each animal.
We have increased the fat level from 4% to 6%. By increasing the fat, we are increasing that sheep's body fat to allow for healthier lambs at weaning. In addition, this will help those sheep that are raising twins to keep their body condition up. The lambs will begin eating the tubs daily starting at 10 days of age. With this increased fat level, it will increase the bloom on these lambs at weaning.
Increased the zinc from 1000 ppm to 2000 ppm total zinc. 1000 ppm is chelated and 1000 ppm is zinc sulfate. Recent studies have shown zinc is lacking in sheep, especially in the intermountain regions. Zinc affects the immune status, reproduction, and overall growth of that animal. Zinc sulfate is a very important ingredient for the growth and quality of the wool, especially in the white face wool breeds.
Increased Manganese from 1000 ppm total with 50% being chelated. The role Manganese plays is extremely critical to reproductive fertility and that lamb surviving.
Increased Selenium to 6.0 ppm, with all of it being organic selenium yeast seluplex and increased Vitamin E to 400 IU/lb. Recent studies have shown that range sheep typically are deficient in Selenium, while sheep on high grain diets are typically deficient in Vitamin E. Deficient levels of Vitamin E & Selenium can cause ill thrift at weaning, reduced immune response, reduced ewe fertility and reduced wool production.
Increased levels of Vitamin A to 85,000 IU/lb while increasing Vitamin D to 17,000 IU/lb. These are essential for maintaining the overall health of that animal, immune function, and gastric mucosal barrier integrity.
With Vitalix Probalt Microbial Activator MOS, CoMax, and ZinPro chelated minerals we have received excellent response rates for those sheep that have used this product. *Below data is from Dr. Joe Dona.
1st cycle conception rates the last 2 years have been 95%+. The fertility in our lambs has definitely improved and the only change made in the management of these ewe lambs has been the improved Vitalix tub. A much higher percentage of these ewe lambs are reaching puberty earlier and cycling. We are exposing them to a Ram for 18 days and 50% are conceiving. Where as before, only 10 to 15% of these ewe lambs would conceive in a 36-day breeding season. Also, the ewes we breed in the normal breeding season are having a higher number of twins.
While on the Elite Sheep tub, the ewes are receiving 1 lb. less corn per heard per day and less hay. The ewes are milking better and have more bloom at lambing. The lambs have better vigor at birth and are up nursing colostrum in minutes after being born. The overall incidence of sickness in the lambs has been reduced as we are treating fewer lambs for scours, respiratory disease and white muscle. The weaning weights and bloom on our lambs have increased greatly.
By choosing the Elite Sheep tub, you are going to increase the health and value of your herd for years to come. Get the BLUE Tub!