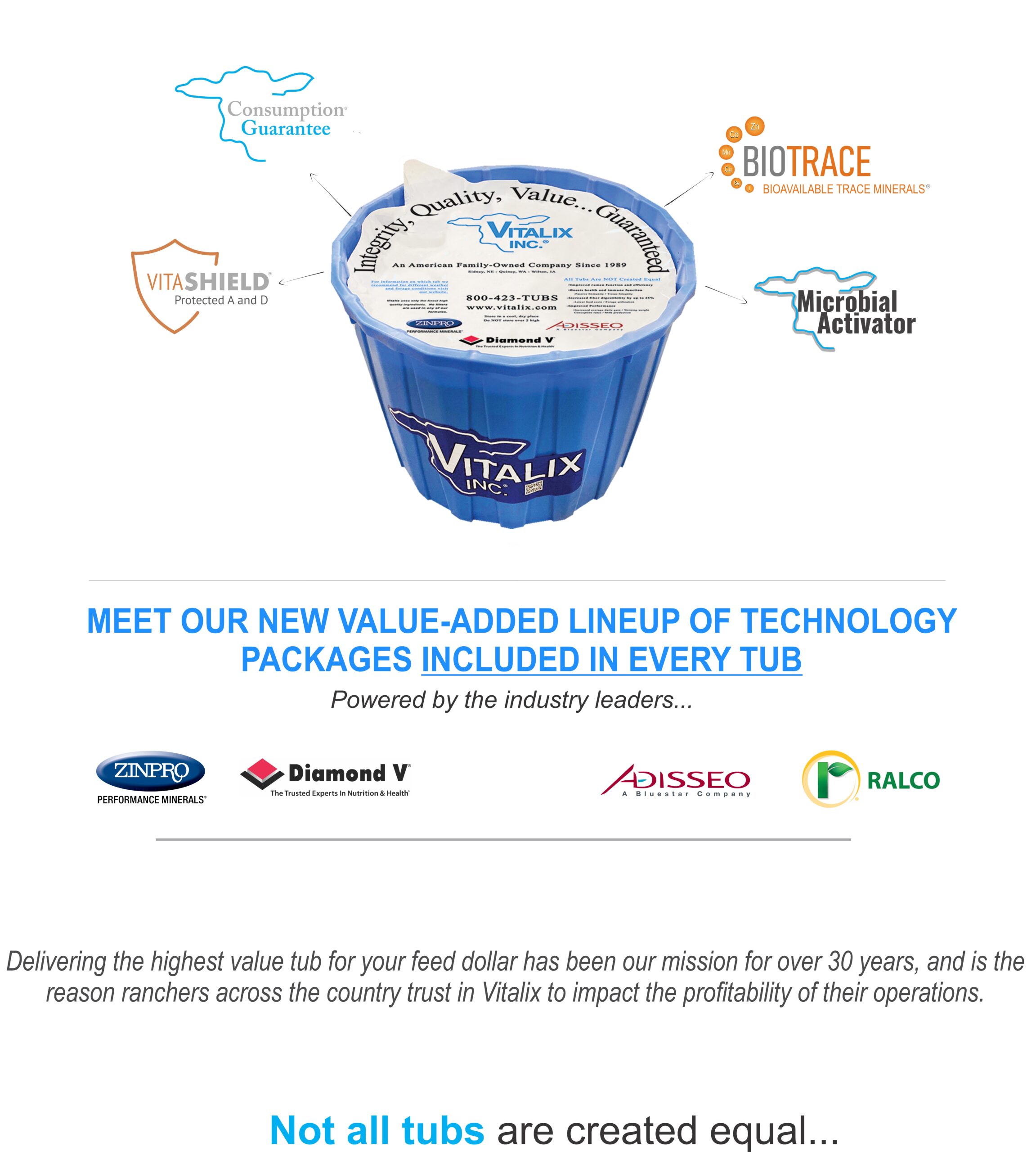 Vitalix employs a patented, continuous flow cooking process that provides superior product quality and intake
consistency. Your livestock will consume the same amount, day in and day out – learn about our exclusive consumption guarantee here.. Utilizing only the most palatable source of high-energy beet molasses and
high quality, all natural ingredients, Vitalix tubs provide exceptional nutrition and palatability
– No fillers are used in any of our formulas!
Our concentrated feed, with some of the highest levels of high-quality digestible vitamins and minerals on the market, coupled with the digestive enzyme enhancers, and our proprietary Microbial Activator technology, will increase the profitability of your operation.
Vitalix employs a patented, continous-flow cooking process that produces a unique, cost-effective, highly concentrated tub designed to maintain it's integrity in all weather climates. Through careful formulating and hardness control we are able to produce consistent tubs that hold consumption for every region and climate throughout the seasons of the year. We adjust this process to maintain proper consumption for every order every time – one size does not fit all!
Learn about our exclusive consumption guarantee here
We have three high capacity, state-of-the-art manufacturing plants in Quincy, WA, Sidney, NE, and Wilton, IA
No matter what the season, no matter what the forage, there is a Vitalix supplement for your herd.